Recipe: Brown Rice Stuffing
Created on 03 October 2012
0 Comments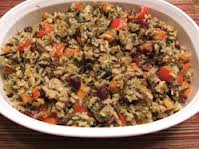 For me, the toughest thing to give up at Thanksgiving and Christmas was the delicious stuffing.  Well, after several attempts (with varying versions of substitutes) I managed to perfect a brown rice stuffing recipe and I'd like to share it with you.  It's a great alternative to the traditional "bread" based stuffing and it's also very tasty!
Recipe: Muffins That Won't Make You Fat!
Created on 14 September 2012
1 Comment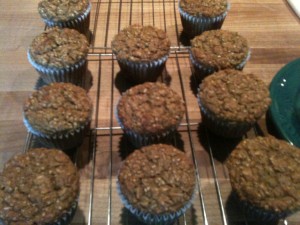 Those who know me know that I abhor muffins!  Don't get me wrong – I actually LOVE muffins - but I abhor that what you find out there are routinely made with too much sugar, are filled with too much fat and, therefore, have way too many calories for any body to utilize effectively.
Even many recipes professing to be good for you are loaded with fat and sugar!  My favourite nickname for muffins is "Cake Wads" because they're mini cakes and most often those muffins end up – you guessed it – expanding your muffin top!
Once I finally realized how deadly most muffins really were, I was saddened because I knew I wouldn't be eating them and they are such a great "on-the-go" snack idea, never mind a quick breakfast for those days when you're late getting started on your day.
Over the past 5 years my husband, Ron, has been trying to create the perfect healthy, clean, but "low in fat, sugar and calories" muffin.  But, as an added challenge, I wanted him to also make it gluten free.  He took on the challenge and, with myself and a few others as the official "taste testers", he's been trying new recipes.