You DESERVE To Be Healthy And Fit!
Created on 15 September 2016
0 Comments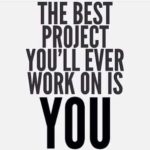 Woohoo, the kids are back in school!  But, does that free up your time or does it mean a whole new set of commitments to meet and timelines to follow?  Do you still feel that you "have no time" to focus on your own health and fitness?  If so, just exactly when do you feel you will have the time?
For some people, there'll never seem to be enough hours in the day, or days in the week, to address the "needs" of all the various activities and commitments of their work, their children and/or their spouse.
Work, school, kids sports, volunteer commitments, dance classes, music lessons, field trips, cubs, brownies . . . etc., etc., etc.  These are all time consuming, and therefore life consuming, trolls.
And, if you're not careful, they can easily get you to let your own health and fitness needs slide, sometimes into oblivion. I'm not saying that those activities aren't important.  But, they should be considered as a part of your life, not your whole life.
You DESERVE to be healthy and fit!  In fact, I would even say that, in order for you to keep up with those other activities, it's imperative that you focus some time on making sure you're fit and healthy.  There needs to be some time set aside each week for you to focus on your fitness.  If not, you will (as the saying goes) "have to find time for illness".
You may need to change your mindset in order to show some love to your body!  It's important that you make the effort to carve a few hours out of your busy week to get in some exercise (preferrably in the great outdoors, perhaps in an Alter Ego Fitness boot camp).  And, don't forget to fuel your body with good, nutritious food.
Workout because you CAN, eat healthy because you KNOW it helps your body to move and heal!  Every body is different, but every body needs to move to stay alive and every body performs optimally when fueled with healthy, nutritious food.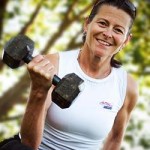 Loreli's company, Alter Ego Fitness Experience, offers Personal Training, Group Fitness (boot camp) and YogaFit training options. Her passion for overall health and wellness, and her innate ability to sense a client's personal struggles, enables her to assist them to get to their next level and to, ultimately, find their "alter ego"!
"Overall health and fitness is a journey, not a destination!"
Alter Ego Fitness Blog