Welcome to our collection of e-Newsletters.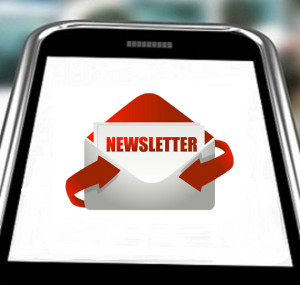 Each Newsletter represents our independent viewpoint on a particular subject, combined with health, nutrition and fitness tips.  We hope that you'll enjoying reading what we have to say.
If you do, maybe you'd like to have these Newsletters sent directly to your email address.  In that case, please click on the link provided in the "Let's Get Connected" box in the right sidebar of this page.  Also, please feel free to share this info with your family and friends.
Our most recent Newsletter:
July 2016 - Make Your Own Healthy Salad Dressings
Archived listing of past Newsletters :
Click on the topic (link) to each Newsletter that you're interested in reading and a new window should open and display the Newsletter.
2016
May 2016 - Exercise In This Hot Weather? - You Bet! Just Be Careful
February 2016 - I'm Going To Australia!
2015
October 2015 - Outdoor Boot Camp vs Gym Machines
September 2015 - There Is No Wagon!
April 2015 - It's BBQ Season! Here's Some Great Burger Recipe Options
March 2015 - What Investment Will You Make In Your Health And Fitness?
February 2015 - Do You "Eat To Live or Live To Eat?"
2014
December 2014 -  Recipes, Deals & MORE . . . Oh My!
October 2014 -  Get Your Motor Running!
July 2014 - What's Your "Readiness To Change" Your Fitness or Nutrition?
March 2014 - Gluten - How Much Do You Know About It?
February 2014 - Baby, It's Cold Outside!
2013
November 2013 - I'm Going Streaking! Do You Want To Join Me?
October 2013 - Success Requires Commitment!
September 2013 -  Eat More - Lose More! It Works!
April 2013 - Don't Forget To "Train Your Brain" Too!
March 2013 - It's Time To Spring Ahead Again
February 2013 - Plan Now To Run Your "Worst Race Ever"
January 2013 - Tips To Help You Make It Through The Flu Season
2012
December 2012 - Naughty or Nice? Which List Are You On?
November 2012 - How Do You Maintain Your Fitness During The Christmas Season?
October 2012 - Effective Strategies For Holiday Meals
September 2012 - Nutrition and Exercise
August 2012 - Tips For Staying Motivated
July 2012 - Food Additives To Avoid
May 2012 - Are You Addicted To Sugar?
March 2012 - Treat Your "Inner Goddess"
February 2012 - What Works For YOU?
January 2012 - A New Year And A New YOU!
2011
December 2011 - Tips To Help You Safely Navigate Through The Holiday Parties
November 2011 - Stay Active Through the Cooler, Wetter Weather
September 2011 - Fall Back Into Fitness
August 2011 - Do You Say "Blah" To This Time Of Year?
July 2011 - Summer Time Tips For Continued Body Fat/Weight Loss
June 2011 - Time Is Running Out - Save Up To 50% On Fitness Classes
May 2011 - SPECIAL OFFER! - Save Up To 50% On Fitness Classes
April 2011 - What Fitness Program Is Right For You?
March 2011 - Kettlebell Training Mistakes - How To Avoid Them
February 2011 - Spring Rejuvenation Retreat!
January 2011 - Have You Considered Participating In The Times Colonist 10K?