The battle is not won or lost at home, the battle is won or lost in the grocery aisle
The nutrition component, included in the Boot Camp Training Sessions but also available as an added service for our other clients, incorporates a clean eating regimen, that combines all the latest research on what we eat, what we should eat, when we eat and how we eat.
It's a lifestyle change, not a diet!
We give you the knowledge so that the choices you make, around the food you eat, are made knowing what the effects can be on your body and mind. We give you the insight on how what you eat affects your ability to work out, exercise and even to deal with daily stressors and hormonal fluctuations.
Nutrition Websites and/or Blogs Worth a Look at:
The following websites contain valuable, and healthy, nutritional information.
Recommended Cookbooks
GLUTEN-FREE, SUGAR-FREE COOKING

(Author:  Susan O'Brien)
With millions of people suffering from food allergies, obesity, and generally less-than-perfect health, the connection between how we feel and the food we eat has never been more apparent. In Gluten-free, Sugar-Free Cooking, gourmet chef and food-allergy sufferer Susan O'Brien offers more than 200 great-tasting recipes — covering everything from breakfast to dessert — that are perfect for people with food allergies as well as for those who simply want to adopt a more healthyway of eating.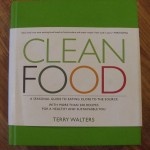 CLEAN FOOD - A Seasonal Guide To Eating Close To The Source (Author: Terry Walters)
More than a cookbook, Clean Food is a feast for the senses that will nourish mind, body, soul and the planet, too. With more than 200 fresh, seasonal, and tempting vegan recipes, it will help everyone eat the way they want: close to the source. Terry Walters shows us how to eat seasonal, unprocessed, and locally-grown foods that are good for us and the environment.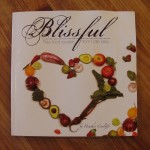 BLISSFUL - Raw Food Recipes From Cafe Bliss (Author: Heather Cunliffe )
Heather Cunliffe, chef and owner of Cafe Bliss in Victoria, has created a cookbook that offers an array of inspired, mouth-watering recipes that highlight how raw food is not only beneficial to our health but a complete and decadent experience of the senses.  Heather offers insight into the benefits of combining local and seasonal ingredients with the powerful raw superfoods from around the world.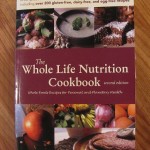 WHOLE LIFE NUTRITION - Whole Food Recipes For Personal And Planetary Health (Authors: Alissa Segersten & Tom Malterre)
The Whole Life Nutrition Cookbook provides a diverse array of recipes for every taste bud and eating style. This Cookbook includes evidence-based information on whole foods, information on food sensitivities (including ways to adapt recipes with gluten, dairy, eggs, or soy) and a complete guide to stocking your whole foods pantry. Sweet and savory whole grain baked goods that are gluten, dairy, egg, and soy-free are included with scrumptious vegetarian recipes along with delicious fish, poultry, and meat recipes.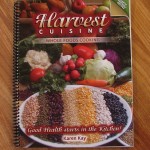 HARVEST CUISINE - Whole Foods Cooking (Author: Karen Kay)
With the Harvest Cuisine Cookbook you will learn how to create delicious meals that are low fat, very high in fibre and are loaded with nutrients; sustainable and earth friendly; and, made from local, seasonal and organic ingredients.
You will learn nutrition, healing properties of food, time and money saving tips, cooking skills and tips on growing your own food.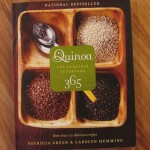 QUINOA 365 - The Everyday Superfood (Authors: Patricia Green & Carolyn Hemming)
In Quinoa 365 sisters Patricia Green and Carolyn Hemming show you how to use this miraculous "superfood" in all your favourite dishes. One of the world's healthiest foods, quinoa contains a perfect balance of all eight essential amino acids, and is a great source of protein, making it an increasingly popular food choice for those looking to include"superfoods" into their everyday diets. Gluten-free, wheat-free, and nutrient-packed, quinoa is ideal for those who are health-conscious, vegetarian, and/or physically active, as well as for those with gluten intolerance, wheat allergies, and other digestive disorders.
 Suggested Reading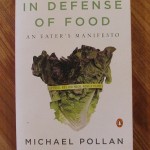 IN DEFENSE OF FOOD - An Eater's Manifesto (Author: Michael Pollan)
Food. There's plenty of it around, and we all love to eat it. So why should anyone need to defend it? Because, in the so-called Western diet, food has been replaced by nutrients, and common sense by confusion. Most of what we're consuming today is no longer the product of nature but of food science. The result is what Michael Pollan calls the American Paradox: The more we worry about nutrition, the less healthy we seem to become. With In Defense of Food, Pollan proposes a new (and very old) answer to the question of what we should eat that comes down to seven simple but liberating words: "Eat food. Not too much. Mostly plants." Pollan's bracing and eloquent manifesto shows us how we can start making thoughtful food choices that will enrich our lives, enlarge our sense of what it means to be healthy, and bring pleasure back to eating.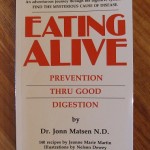 EATING ALIVE - Prevention Thru Good Digestion (Author: Dr. John Matsen)
Dr. Matsen has found that virtually all chronic health problems can be attributed to an overloaded, poorly functioning liver. Your liver has hundreds of jobs to do, so it's important that it functions effectively. And, since the liver is the filter for the digestive system and the digestive system begins at the mouth, then the cure for chronic health problems starts with diet. Dr. Matsen's Eating Alive Program has helped thousands of people reverse their symptoms of so-called chronic illnesses.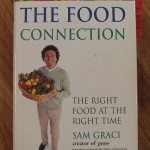 THE FOOD CONNECTION - The Right Food At The Right Time (Author: Sam Gracci)
In our fast-paced, fast-food, fast-eating world we owe it to ourselves to appreciate the impact our diet and lifestyle choices have on so many aspects of our lives. In The Food Connection, author Sam Gracci tells us "I would like you to take a moment to think about your most recent meal. Now think about how you feel. Are you sluggish or energized? Calm or edgy? We now know that what you just ate is having a profound effect on your mood, energy, clarity of thinking, even your emotional stability. This happens because food affects our hormonal balance— and by guiding you to the right food at the right time I can help you achieve your optimum balance, or what I describe as "complete hormonal health and happiness." What this means to you is incredible day-to-day vitality, the attainment of your optimum body weight and a slowing down of the biological aging process."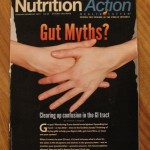 NUTRITION ACTION HEALTHLETTER - Published by the Center for Science in the Public Interest (www.spinet.org/canada/)
The Center for Science in the Public Interest is a non-profit education and advocacy organization that focuses on improving the safety and nutritional quality of our food supply. It seeks to promote health through educating the public about good nutrition.  With almost 2 million people reading each issue, the Nutrition Action Healthletter is the largest circulation health and nutrition newsletter in North America.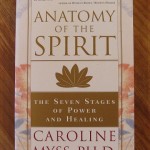 ANATOMY OF THE SPIRIT - The Seven Stages of Power And Healing (Author: Caroline Myss)
Building on wisdom from Hindu, Christian, and Kaballah traditions, this comprehensive guide to energy healing reveals the hidden stresses, beliefs, and attitudes that cause illness.

Based on fifteen years of research into energy medicine, Dr. Myss's work shows how every illness corresponds to a pattern of emotional and psychological stresses, beliefs, and attitudes that have influenced corresponding areas of the human body.