Boot Camp and Personal Training Options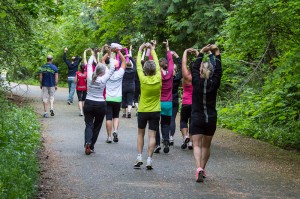 At Alter Ego Fitness Experience we offer a wide range of Personal Training and Group Fitness Training (Boot Camp) options that are designed, and scheduled, to accommodate the various busy and demanding lifestyles of our clients.
We believe that it's ALL about you!"
We believe that it's ALL about you! Your goals, your needs, your ability, your results. We want you to succeed in your quest to be healthier and happier!
Training options include:
Goals
Our Group Fitness Training (Boot Camp) Programs are aimed at achieving individual physical fitness goals, cardiovascular endurance, muscle strength, healthy nutrition, weight loss and permanent control of excess body fat and personal appearance.  Every class is specially designed to rev your metabolism, maximize your fitness potential and boost your energy.
We provide  .  .  .
all the equipment and the workout, personalized for your group, following our program philosophy. We use:
free weights
stability balls
kettlebells
bosu balls
agility ladders
boxing mitts
TRX
you name it, we use it to give you a workout that's fun and effective!
You're going to want to dress in layers because  .  .  .  we play outside!  ALL our Training Classes will be done, rain or shine, in the great outdoors.