The greatest achievement of the human spirit is to live up to one's opportunities and make the most of available resources.
To be successful .  .  .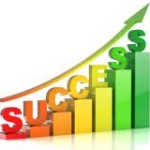 in your endeavors to be fit and healthy, in addition to embarking on (or maintaining) a workout regime, there will come a time when you'll realize that you also need to utilize other resources at your disposal.
You'll need to include a healthier, clean eating, regimen of nutritious good-for-you food.  But, don't think of this as a short term, quick-fix, approach or "diet".  To be successful, remember that it's a lifestyle change!
You'll also need to use the services of health and fitness professionals that can help you achieve your goals without incurring injuries and setbacks.
Remember, these resources are all building blocks that you can use as valuable steps in your quest to be healthier and fitter!
And, to assist you in that regard  .  .  .
we offer the following basic information.  Please visit these links:
As well  .  .  .
we've put together a brief listing of Upcoming Events.  Use these as a goal or target you'll work towards.  They'll help to keep you motivated and focused on your health and fitness.