What's Your Investment In Health And Fitness?
Created on 17 March 2015
0 Comments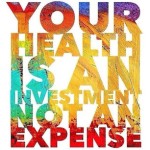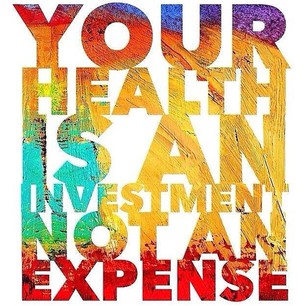 The same as when you invest money in stocks, bonds, mutual funds and/or real estate to increase your wealth, when you sign up for any health and fitness program, you're making an investment in your health.  How much of a benefit you derive from that investment depends largely on your level of commitment.
Well, our clients have expressed a desire for increased "investment" opportunities.  They'd like more, and varied, training options.  With that in mind, for the upcoming 6-Week Training Session (and perhaps the foreseeable future), we're increasing class options/times AND introducing some package choices we believe will better serve your need/desire to invest wisely in your health and fitness!  ALL these classes will be one (1) hour in duration.
Boot Camp Class Day/Time Options
:
Monday & Friday - 9 AM  -  In town - Locations vary.
These classes will include all types of equipment and workout modalities and will focus mostly on strength work.
Wednesday - 9 AM  -  In town - Saanich Park locations.
Cardio Core workout.  As the name suggests, these classes focus on cardio and core work.
Monday & Wednesday - 5:30 PM  -  West Shore locations.
These classes will include all types of equipment and workout modalities and will focus mostly on strength work.
Tuesday & Thursday - 5:30 PM  & 6:45 PM  In town - Saanich Park locations.
If you wish, you could do back-to-back classes, although this is not recommended every time.  We believe spreading out your workouts, in any given week, gives the greater benefit - more "bang for your buck" as they say.
Saturday  -  3:30 PM  -  Locations vary.
Butts & Guts workout.  Again, as the name suggests, these classes will focus on a more strenuous cardio and core workout.
Additional class options
:
YogaFit
Tuesday -  5:30 PM & Saturday - 10 AM - Vic West; and
Sunday  -  10 AM in the Westshore
We're also hoping to be able to offer additional YogaFit classes in the great outdoors (various locations) when the weather warms up.  Those classes would be after an evening or daytime bootcamp session.  It'll be a great way to add length and flexibility to muscles that you just worked hard.
Package Options

:

Think of these package options as your investment portfolio for your health.  Choose the option that best fits your needs and schedule, then commit to your health investment and get going towards improved health and fitness!  And, if you miss a class that you've registered for, you can usually make it up by attending one of the other classes offered.
"Boot Camper"  -  2 times per week - $205.00 (incl. GST) **

For those of you wanting to start somewhere and/or to maintain your current level of fitness, we have a 6-week package of 2 times per week.  Mix it up by attending any two classes and we'll give you many different ways to challenge your body.
"Life Changer"  -  3 times per week  -  $305.00 (incl. GST)  **

Are you a "Life Changer"?  This is someone who wants to kick things up a bit, more than the 2 times per week will offer.  In which case, you choose the 3 classes per week option.  By increasing the frequency of your workouts and incorporating a habit of consistently working out, you will change your life!  Do you want mostly strength training, or a class or two of strength and then add a class of cardio?  If you follow this program, and keep a journal of the food you're eating and making appropriate changes when recommended, we guarantee that not only will you gain strength but you will start to see very positive body changes!
"Shape Shifter"  -  4 times per week  -  $ 385.00 (incl. GST)  **

Now, if you're real "hard core" about making a positive change to your body shape, or work on decreasing body fat (to some, this means weight loss), then you want the "Shape Shifter" option!  The 4 times per week commitment will give you the added strength and cardio that will give you results you never thought possible!
**  (Payment plan option available.  Cost can be spread out over 2 or 3 payments)
COMPLIMENTARY BONUS
!
Whether you're a "boot camper", "life changer" or "shape shifter", we recommend a Body Assessment and goal setting session.  These sessions include some basic nutritional information and recommendations that, if you follow them, will greatly assist you in reaching your desired fitness goal faster.  And, it's included as part of each package option!
These may take up to an hour, but are not taken from your Training Session times.  The appointments are usually done in  my home and it's best if they're done prior to your 6-week commitment.  However, if time is a factor, we can also do them sometime during the first week of bootcamp.
We're pleased to offer so many options of class times and days and we hope that these changes will make it easier for our clients to be able to get in their workouts and reap the positive benefits of their investment in their health!
Please contact the office (250-590-3488 or info@alteregofitness.ca) to book your spot or to get the answer to any questions you may have with respect to training options.  There's no time like NOW to INVEST in your HEALTH!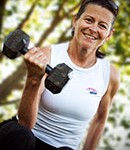 Loreli is a BCRPA Certified Personal and Strength Trainer.  She's fully trained and certified with Can Fit Pro as a Personal Training Specialist.  She's also certified to train Agatsu Pro-Grade Kettlebells and Mat 1 Pilates, is a certified Kruger Omni Healing practitioner and YogaFit Instructor.
Understanding that a commitment to wellness is not just about exercise, Loreli is also educated about natural nutrition - knowledge she gladly shares with her clients.
Health & Fitness Articles